It's crunch time as far as gifts (especially online gifts) go. I ordered my last gift on Sunday night and now I just have a few little stocking stuffers to go. If you need a few more special gifts I have to remind you of my sponsors. Lots of lovely, lovely items!
This months' featured sponsor is Linkel Designs Jewelry. Linkel Designs is full of beautiful handmade jewelry that would be perfect for your best friend, sister, mom, or yourself.
Here is a little bit about Kelly and Linkel Designs:
My name is Kelly and I am the designer and owner of Linkel Designs Jewelry.
Why Linkel? My mom's name is Linda, and she gave me the push I needed to open up this shop, so I decided to combine our names on a whim. She helps package the orders and some of her jewelry designs are sold in this shop, too.
After I became a mother, my greatest desire was to stay home with my son. My career as a freelance violinist and private instructor was taking up too much time away from my family, so when my mom suggested opening a shop to sell my designs, it seemed like a perfect plan.
Now that I'm a mama to two dear boys I am even more grateful to be home with them. I've been able to quit my day job of teaching violin lessons and most outside performance work. I love being my own boss and working from home. From ordering supplies to designing pieces and photographing the finished product, I am passionate about this handmade business of mine. I make jewelry in little snippets here and there during naptime and on the weekend when my husband is home. Being creative gives me a chance to relax and have some quiet time.
It's a joy to make pretty things that my customers love to wear. It's awesome to think about my designs being worn by women around the world. God has been so good to our family.
Don't forget to use code HAPPY for 10% off of your order and receive free priority shipping on all orders over forty dollars. Happy shopping!
___________________________________
Here are the rest of the December sponsors (coupon codes included, where applicable):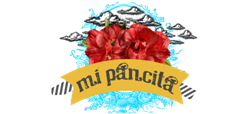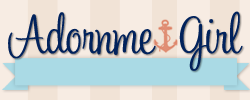 Use code mamalovespapa15 for 15% off of your order.
Use code Fanlove12 for 15% off purchases at the Adormegirl Boutique.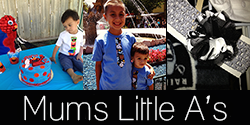 Find Mums Little A's at Eco In Chico Baby's Boutique in Chico, CA.