I'm so excited to introduce you to this month's lovely sponsors. Visit them, show some love, and don't be surprised if you find a new regular read (or new favorite shop)!


Check out Audrey's feature post, 8 Pieces, Another 15 Outfits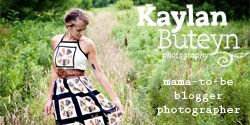 Visit Kaylan's blog to see her gender reveal and find out if she's having a boy or girl. I can't wait to find out!

Could you live with just one pair of jeans? They sure are cute ones!


Sarah is so pretty! I love her style and I love her new tattoo!

Use coupon code MAMALOVESPAPA15 for 15% off in the shop!