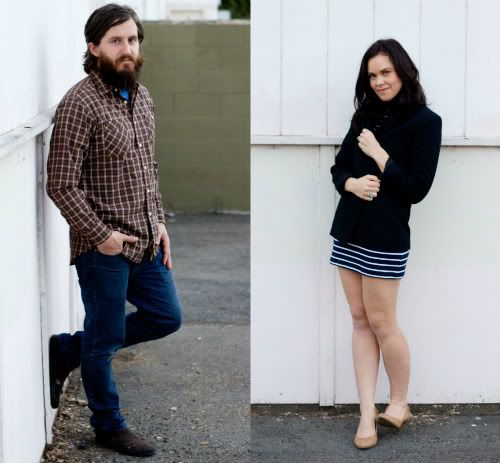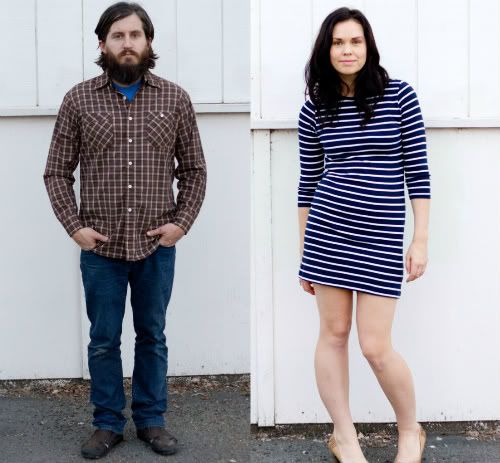 On Mama: Dress- Forever 21, Heels: Target, Blazer- Vintage, Thrifted
On Papa: Shirt- Vintage, Thrifted, Jeans- K Slims, Local shop , Shoes- Vans
As I was showing Eric these little photo collages, he just shook his head and silently laughed at me. I'm a dork, ok? It made me think blogging and being a blogger. So many things that I think are normal and are totally natural for me and other bloggers are probably pretty weird for the general public.
I thought of my friends, out with their husbands, taking individual pictures of each other and collaging them together or of them staging mini-photoshoots and taking photos of everything or not just making a project or recipe, but taking step-by-step photos of every little thing. No, it would never happen. I guess that's what makes us bloggers so "special." Weird or normal? Your call.
Anyway, the other night my mom came over and watched the kids, so and Eric and I could go out to dinner and to hear an acoustic show by the Los Lonely Boys (my mom gave us the tickets, too!). It was such a fun night and I love any excuse to dress up.